BBB Accredited and A+ Rated Miami Property Manager. 99% Success Rate in Finding Great Tenants. 
Bahia Property Management Miami
If you're frustrated with your current property manager about late payments, unfair billing practices or lack of communication, we can help!  Our tenants pay rent on time every month, with 99% success rate.  With Bahia's crystal-clear accounting and very responsive team, you'll have complete management support for your properties.
Investors and homeowners love how we work.  If you've been tired of wrong tenants or non-responsive property managers, you'll be thrilled to work with Bahia!
Miami Rental Property Management Solutions
We Find Great Tenants for Your Rental Properties
If you've had to deal with chronically late rent payments, you'll be thrilled to discover how Bahia works.  99% of our tenants pay on time every single month.
You'll see rent payment come in like clockwork, deposited into your bank account before the 10th of each month.  This means you won't have to chase down your tenants for rent, ever again.
Switching to Bahia Property Management Miami
Don't Get Burned Again By So-Called Property Managers Who Don't Know Their Business!
If you're thinking of switching property management companies, it means things are seriously wrong.  Many investors and homeowners come to Bahia after being burned by other so-called "Miami property managers" who do not know their business.
We can help, if you've experienced any of the following:
Your property manager is not paying you on time (or not paying you at all).
Your tenant had to be evicted due to non-payment.
You can't tell where your money is going.  Your property manager is not providing you detailed statement and receipts.
You're being charged extra fees by your property manager (example: Each time there is a repair, the property manager adds extra fee on top of what you pay to the vendor).
Your property's rent is set too low.
Your property manager never responds to your phone calls or emails.
Miami Property Management Firm – Trusted By Over 400 Investors
Tired of Being Your Own Property Manager?
Bill owns and manages 2 rental properties in Miami.  He decided to manage the homes on his own, thinking he'll save money…
After 2 years, he was feeling the burden of being a property manager.
One of his tenants constantly paid 3-4 weeks late.  Each month she would offer some excuse for being late.  Bill would have to chase the tenant til the end of the month to get paid.
The other tenant trashed the home and did not pay rent… Finally, Bill had to professionally evict him.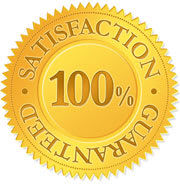 120 Day Money Back Guarantee
We want to make it easy for you to try Bahia Property Management's services.  That's why we've extended our Satisfaction Guarantee period to 120 days.
If you choose to cancel our services within the guarantee period, no hard feelings.  You'll get all of our fees back (excluding any lease fees, if we placed a tenant) and there'll be no penalties.
Contact Bahia for Your Property Management Needs in Florida
Fill out the form below for a free, no-obligation consultation about your Miami property.