Miami Property Management
Done Right…Guaranteed!
A Well Managed Home, So You Can Live Life ℠
Bahia Property Management Miami
I'm Raul Aleman and I'm the owner of Bahia Property Management. Like many of you, I've had first hand experience with unscrupulous Miami property managers and I've learned up close and personal the kinds of problems landlords face in choosing the wrong company.
You shouldn't have to settle for a property manager that don't do what they're supposed to do.  You deserve a property management company with high standards and good communication.  If you're suffering from chronic late payments, or you can never seem to get hold of your property manager, you will love how different it feels to work with Bahia.
Landlords from over 23 countries entrust us with their rental property.  Even when the entire world was being affected by Covid, our team stayed strong, solving our landlord's problems and making sure the tenants kept paying rent despite the challenging environment.   Experience the Bahia difference, so you can finally have peace of mind while owning a rental property.
Services for Landlords
Do you own a rental home in Miami? An effective property management company in Miami can make your life easier.
Whether you're a seasoned investor or renting your home for the first time, we can help.
Here is what you can expect when you hire Bahia:
Rent your home fast. We lease most properties within 21 days (often much sooner during the summer).
A qualified tenant. With clean background, verified credit, income and employment, and a good rental history.
Receive your rent on time every month. Our team will keep your tenant accountable.
24/7 emergency maintenance line. We take care of maintenance emergencies so you don't have to.
Move-in/Move-out report. Detailed reports with photos upon move in and move out. This keeps tenants accountable for any damages.
Online owner portal. Have all receipts, financial statements and tax documents in one place.
Miami Property Management Rentals
Find the Right Tenants for Your Miami Properties
Because wrong tenants are causing havoc right now.  With the CDC eviction moratorium extended, some landlords have fully occupied homes with no money coming in.  While we also assist landlords that are stuck in this situation, it's better to prevent such outcome by selecting right tenants to begin with.
Bahia's strict screening process ensures that only the qualified tenants with clean background get admitted into your properties.  After your tenants move in, our rent collection department works diligently to ensure the rent is paid on time every month.  We even increased the staff in this department after Covid started, so that landlords kept receiving steady payments despite the pandemic.
Bahia Property Management Miami – Why Owners Choose Us
We're here to solve landlords' problems by providing a dependable, fully staffed property management team.  Too many rental managers in Miami operate as "one-person show" and they end up getting overwhelmed or distracted, providing poor service as a result.    Most "property managers" are Realtors that happen to manage properties.  Realtor's primary job is sales – not management.  Compare that to a dedicated property management team whose sole focus is on managing your Miami properties efficiently.  Because we have no other distractions, our team continues to improve our process in order to provide better services to our landlords.
Here are just a few of the differences you can expect when you hire Bahia Property Management:
Always ontime rent payment: You shouldn't have an occupied property with late or no rent payment.   We have a strong rent collection team with a process that's proven to secure your cash flow, even during the covid pandemic.  Our landlords see rent deposited into their bank account by the 7-10th of each month.
Qualified tenants:  Especially due to the CDC eviction moratorium, we understand how frustrating it is for landlords to have wrong tenants in their properties right now.  Unlike Realtors that just want to get someone in the door for a quick commission, we care about the long term results for the landlord.  We perform strict credit and background checks, as well as income verification, in order to ensure we have a qualified tenant for your property.
Transparent accounting: Many Miami Realtors and one-person property managers are not great at bookkeeping or bill payments.  As a result, some landlords have no idea where money is going, or if the bills are getting paid on time.  At Bahia we believe clear accounting gives peace of mind, and you'll always have all statements, invoices and receipts neatly filed within your online account.
No upcharges or extra fees added to invoices:  Many property managers charge you extra when there are repairs – we don't believe in this approach.  All repairs are done at the actual cost, and we do not benefit from suggesting one vendor over another.
Responsive communication:  We understand the frustration of not being able to reach your property manager when you have a question.  This is why we're committed to making it easy for you to reach us, whether through your online account, email or phone.  We answer our phones and emails get replies within 1 business day.
Bahia Property Management - Landlord Testimonial
Had Enough of Managing Your Own Property?
We understand it can be time consuming and frustrating to manage a rental property while you take care of your own work or business.  No one enjoys having to chase tenants for a missed rent payment, or dealing with nightmare tenants who end up trashing your property.
If managing your own property is creating too much stress and interruption in your life, there is an affordable alternative: Work with a dependable property management team that takes care of all the details, so you can live your life.   Imagine having a fully staffed team taking care of your property right here in Miami, with a proven process for effective rent collection and tenant compliance, leaving you free to concentrate on more important things.  Contact us today to let us know the issues you're having with your property.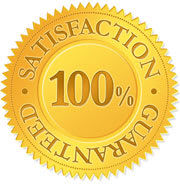 Our Guarantee
We offer a 120 Day Satisfaction Guarantee.  If you decide to cancel our services within the 120 days, we'll refund all management fees (excluding any lease fees, if we placed a tenant).
Miami Property Management Companies – Trusted By Owners in 23+ Countries